Meet our 2023-2025 President's Youth Council
Photos by Preston Welborne (@pfp_studios)
We are youth driven, listening while young people are leading. They're shaping our priorities, our strategies, and our grantmaking.
Young people have a special position. They aren't rutted into the groves of the status quo. They see and feel what's not working. Rather than fuss with that mess, they dream anew. They envision what should be and get to work on bringing new realities to life.
We orbit around their star, set into motion by their gravitational pull, awakened by their light.
This is what young people mean to us.

This is the effect of the 14 stars named below.
Announcing our 2023-2025 President's Youth Council
Ava G. White
Ava is a student at Renaissance High School. In school she is a member of the School Senate, Treasurer for the Class of 2025, member of the Junior Varsity volleyball team. Ava is also active in the Michigan State University Future Docs program, Pretty Brown Girls Empowerment organization, and AAU Volleyball Club. She served for a summer as a Wayne State University Math Corps Teaching Assistant and received the Excellence in Teaching Award. She is passionate about helping other young people succeed both in and out of school.
Eva Giuliana Burch
Eva is a middle school student at Detroit Prep. She was nominated to serve as a Light Leader among peers at her school. Eva is an advocate for Rebel Dog Rescue and a community liaison for Neighborhood Art School for young artists in North End, Detroit. She is dedicated to serving other youth and her community, leading by example with compassion and tenacity.
Evamelo "Eva" Oleita
Eva is an undergrad student at Michigan State University. She is a co-founder of Black Lives Matter In All Capacities, an alumni lead for Detroit Area Youth Uniting Michigan, and a fellow for the Funders' Collaborative On Youth Organizing and the Michigan Student Power Alliance. Eva is an active organizer with a particular interest in uplifting Black women and Detroit's immigrant population.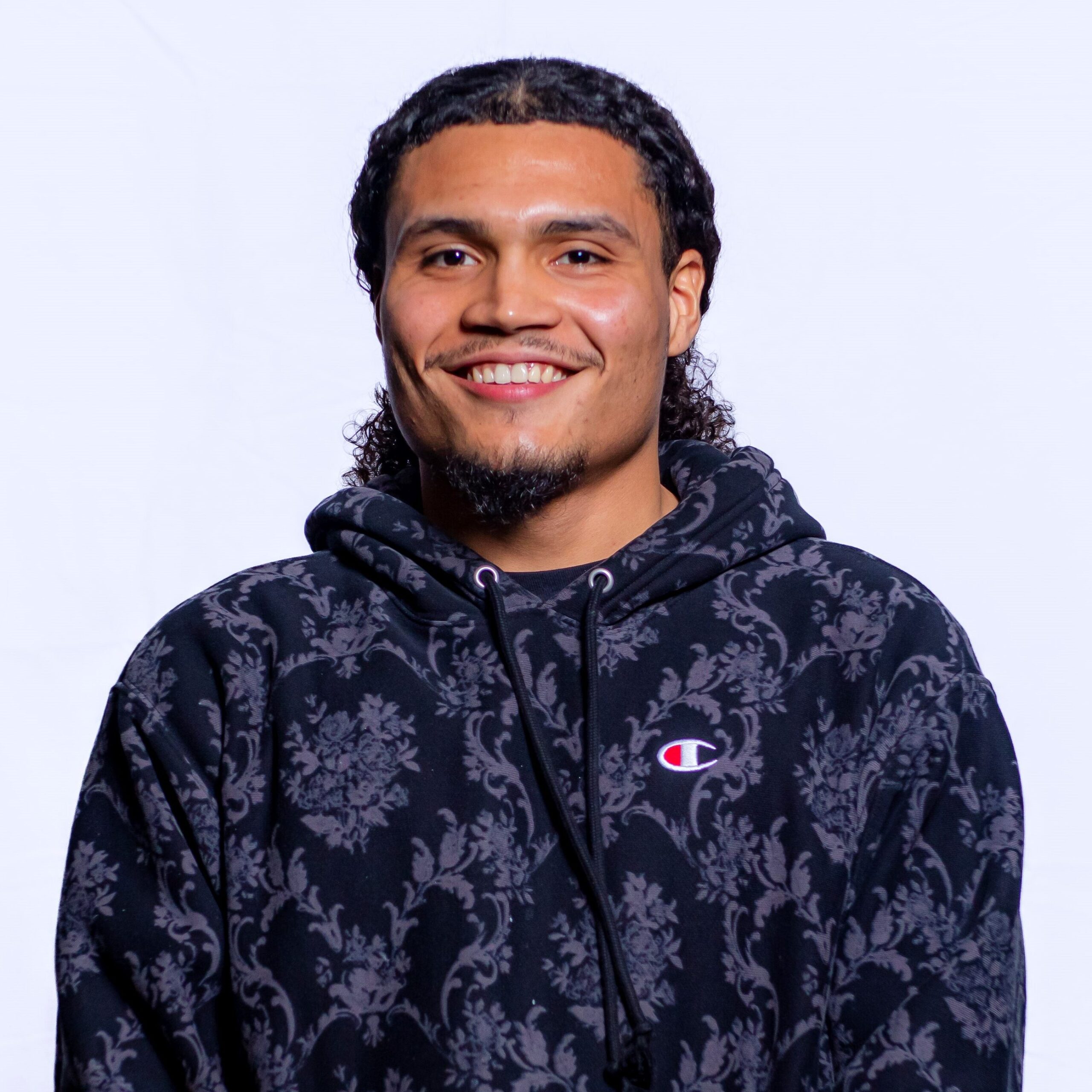 Freddy Torres
Freddy is a 21-year-old member of the We Are Culture Creators media team. He is also a photographer, artist, mentor, and collaborator. Freddy started photography with We Are Culture Creators at age 15 and has since travelled overseas for youth exchange projects and much more. Freddy is committed to challenging stereotypes as he navigates the world.
Ian Robinson
Ian is a student at the University of Detroit Jesuit High School. He was a Summer 2022 Intern/Student Ambassador for Green Living Science and a former member of the Eco Works Club at the James and Grace Lee Boggs School. He is also an active member of the University of Michigan Wolverines Pathways program. Ian is passionate about combating bullying and cyberbullying affecting young people in schools, and ensuring other young Detroiters are given access to opportunities.
Kady Robinson–Larsosa
Kady is a high school student at The School at Marygrove. She is an artist and influencer with over a quarter million followers on her Instagram page @HersheKissis which she manages with her two sisters. Kady is also a model and performer dedicated to uplifting the beauty and brilliance of Black girls. She has been contracted by Verizon wireless and Shein for ad campagins and was a key model for DPSCD commercials and billboards. She is a social justice, community, and political organizer who is very involved in policy and in her neighborhood.
Khyiana Tate
Khyiana is an undergrad student at Madonna University majoring in Education. Her goal is to become a teacher for Deaf children K-2nd grade. She is a member of the Association for the Advancement of Deaf and Hard of Hearing. Khyiana created the book Signing with Khy, cofounded the popup Deaf restaurant Crystal's Place, taught ASL classes in Detroit recreation centers, received the Spirit of Detroit award, and she volunteers at her former elementary school working with Deaf students. She is currently partnering with Caleb's Kids to provide mental health awareness for Deaf and hard of hearing youth and their families.
King Bethel
King is a high school student at the Jalen Rose Leadership Academy. He is a member of numerous organizations, including Downtown Boxing Gym, InsideOut Literary Arts, Motown Bonus Tracks, Generator Z, Gener8or Music, and the Detroit Zoological Society. King is a recording artist who uses music and the arts to connect with people of different backgrounds.
Perriel "Perri" Jamie Lanette Pace
Perriel is a high school student at Martin Luther King Jr. High School and serves as a student body representative for Detroit Public Schools Community District. She works with 482Forward, Detroit Area Youth Uniting Michigan, and Detroit Heals Detroit. Perriel is dedicated to youth-led change and has participated in student campaigns like the current fight for police-free schools.
Raigan Smith
Raigan is a student at Renaissance High School. She is the vice president of the Class of 2025, is a member of the Med Club at her high school, and is a junior coach for East Side Raiders cheer team. Raigan aspires to be a surgeon and keeps herself busy preparing for her career in medicine.
Rielly C. Rudolph
Rielly is a student at Mercy High School. She is the foundation chair for Jack & Jill of America, Inc. Motor City Chapter, is on the Varsity Cheer Team, and is a member of the Black Awareness Society for Education (BASE) at her high school. She created her first community outreach project at 5-years-old: Rielly's No Carve Pumpkin Creations. Rielly is a service-minded and community-focused young person.
Ryan Mallory-Williams
Ryan is a musician, artist, and student at Berkley High School. He is a violinist in his school's orchestra, and he participates in multiple arts organizations including Heritage Works, Crescendo Detroit, and the U of M Pathways music program. He is also a member of the Tri-M Music Honor society and mentors other young artists and musicians. Ryan is passionate about the intersections of social justice and the arts.
Shamere Duncan
Shamere is an undergrad student at Wayne State University studying Political Science and Gender, Sexuality, and Women's Studies. She currently serves on the Student Senate Community Affairs Committee and is president of her residential hall at WSU. In addition, she is the founder of The Black Initiative 313, an organization that serves Detroit communities through acts of service. Shamere served as a 2022 Bank of America student leader working at Focus: HOPE while also volunteering at Forgotten Harvest.
Wallyaldeen "Wally" Alhomaidi
Wally is an undergrad student at the University of Michigan. He is an alumnus and previous president of Access-JIRON (Join in To Revitalize Our Neighborhoods), a member and previous co-chair of 482Forward, and a member and previous Event Planning Committee president of the University of Michigan's Health Science Scholar program. Wally is passionate about moving Detroit toward sustainability and education justice.
This is our second President's Youth Council cohort and we are eager to see where these stars will take us. The inaugural 2020 – 2022 cohort left their legacy: giving away $310,000 total in grants to youth-serving organizations across the city, taking the Mackinac Policy Conference by storm as the youngest presenters in the conference's history, and even travelling across the country to Cody, Wyoming to discover new lessons and connections to bring back home to Detroit.
The alumni will journey with us in new ways, as guides and mentors, as we move into our second orbital adventure with this Youth Council – new directions, new experiences, and new learnings in store.